6. Nazca Lines (Peru)
Nazca Lines are the most outstanding group of geoglyphs in the world, they are located in the Nazca Desert. Etched in the surface of the desert pampa sand about 300 hundred figures made of straight lines, geometric shapes and pictures of animals and birds – and their patterns are only clearly visible from the air. To comprehend the Nasca lines, created by the removal of desert rock to reveal the pale pink sand beneath, visitors have proposed every imaginable explanation – from runways for spaceships to tracks for Olympic athletes, from op art to pop art, to astronomical observatories.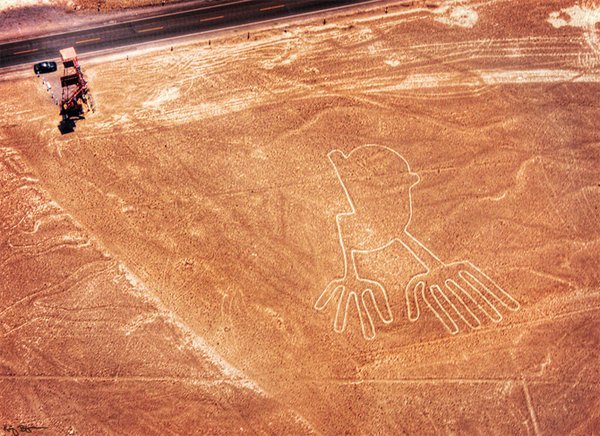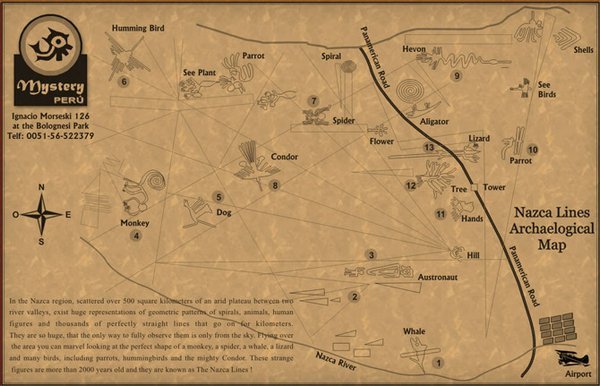 7. Tiahuanacu (Bolivia)
Tiahuanacu (also called Tiwanaku) is a mystery because of its age (estimated to be 17,000 years) and the peculiar stone technology. Today there is little doubt that Tiahuanaco was a major sacred ceremonial centre and focal point of a culture that spread across much of the region. The ancient people built a stone pyramid known as the Akapana.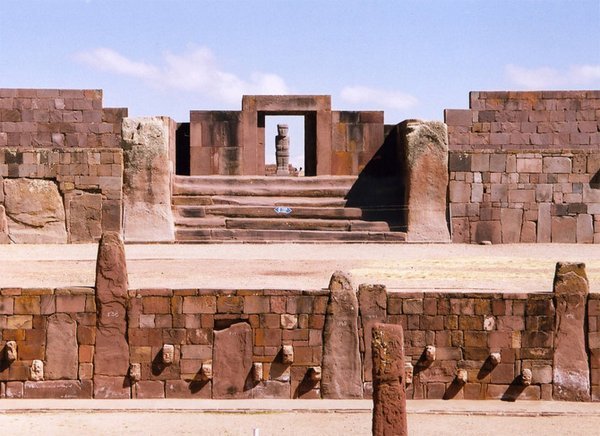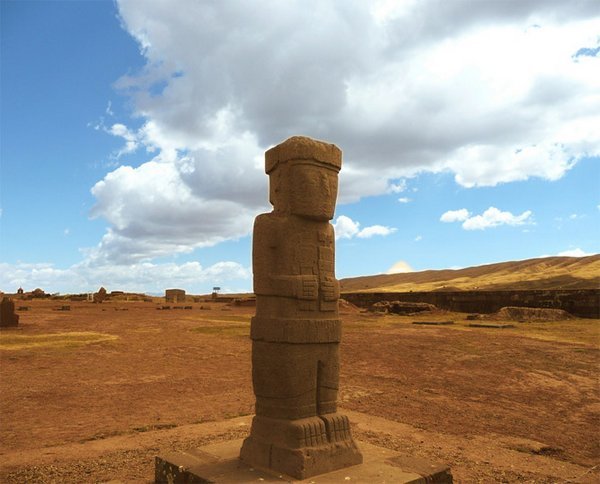 8. Chichen Itza (Mexico)
Chichén Itzá is an archeological site of an ancient city built by the Mayas. The site contains various massive structures such as El Castillo (the Temple of Kukulkán) and the Temple of the Warriors, on top of which we find a statue of Chac-Mool or Rain God, on which it is said that the Mayan priests placed still beating hearts removed from living victims in their sacrificial rituals. Chichén Itzá was a vast metropolis. It was built by a Mayan tribe called the Itzáes in the 9th century AD and flourished as a major regional capital until the 12th century. The true origin of the Itzá people still remains mystery.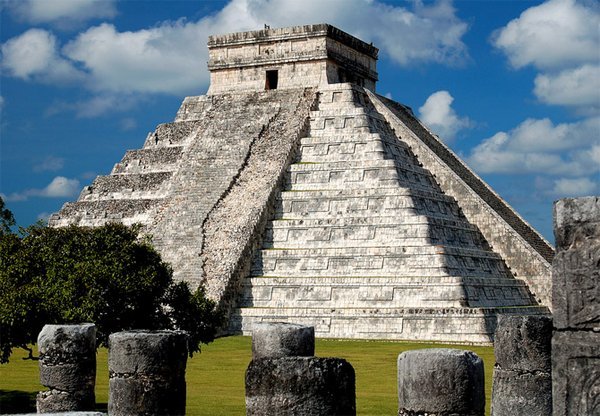 9. The Stone Spheres of Costa Rica
One of the strangest mysteries in archaeology was discovered in the Diquis Delta of Costa Rica. Since the 1930s, hundreds of stone balls have been documented, ranging in size from a few centimetres to over two meters in diameter. Some weigh 16 tons. Almost all of them are made of granodiorite, a hard, igneous stone. These objects are monolithic sculptures made by human hands.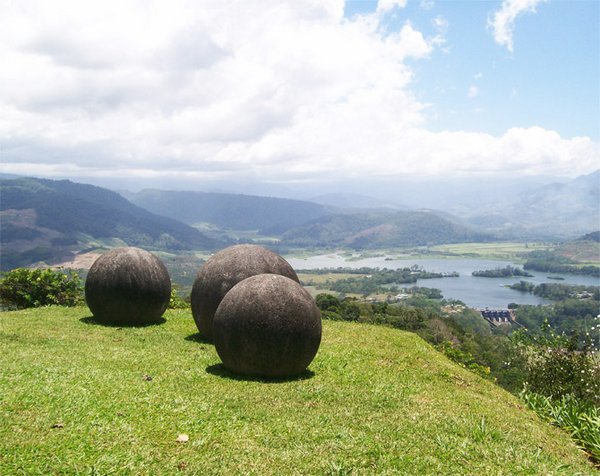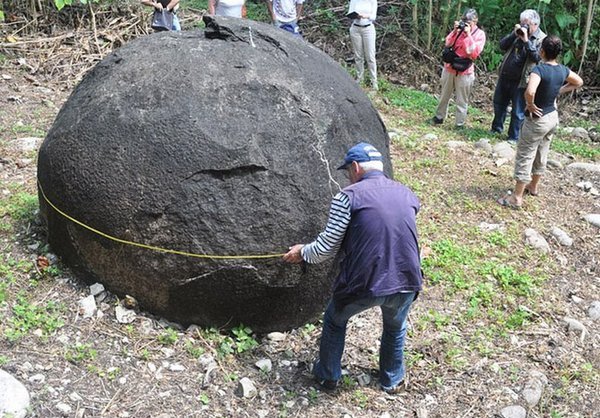 10. Underwater Ruins in Japan
On the southern coast of Yonaguni, Japan, lie submerged ruins estimated to be around 8,000 years old. Though some people believed that it was carved by geographic phenomena, it's now confirmed to be man-made as the intricate stairways, carvings and right angles suggest. It was discovered in 1995 by a sport diver who strayed too far off the Okinawa shore with a camera in hand.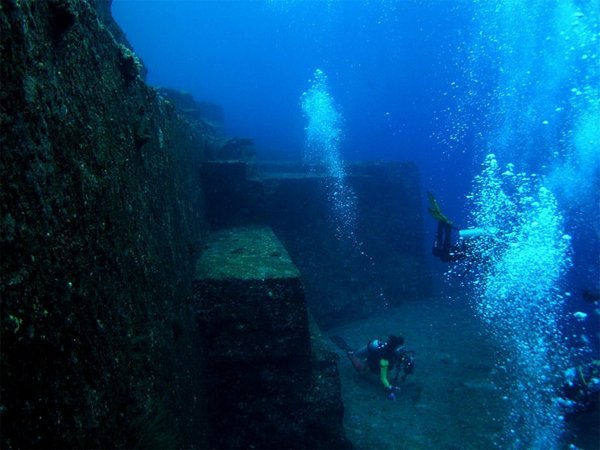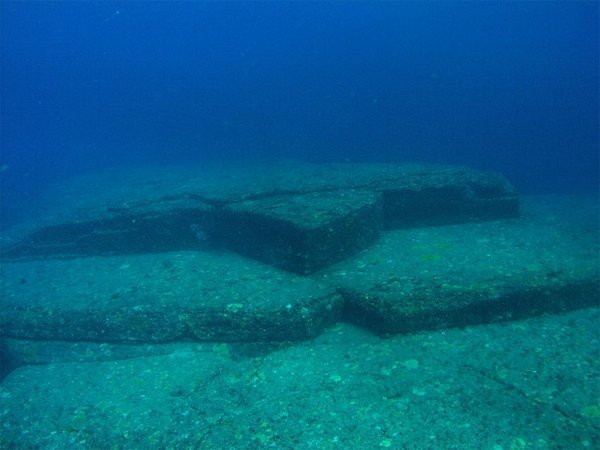 Where to go Next??? Here is More Cool Stuff You Have to See