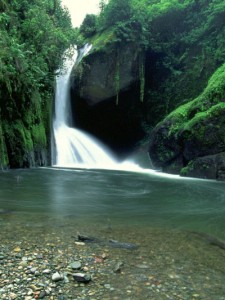 Exotic tourist destinations in Costa Rica are absolutely great for rainforest vacations especially for nature lovers who are just as excited to explore the plethora of plants and animal species in the country. Most of the area in Costa Rica is known to be surrounded by evergreen and lush forestation. It encompasses specifically protected areas usually national parks and conservations, wildlife refuges and biological reserves.
As one of the most bio-diverse destination, Costa Rica rain forest offers lush and verdant plants throughout the year. Avid nature lovers wouldn't be able to resist the wide array of animal species that they can find almost anywhere in this country. These reserves have created the best habitat for mammals, reptiles, amphibians, birds and fishes.
Costa Rican rain forest is also known as cloud forest in Costa Rica. Monteverde is perhaps one of the top tourist spots that are almost found in every single travel website that features the best places to go once you visit Costa Rica. Santa Elena and the Monteverde Cloud Forest Reserve is the perfect destination for avid nature lovers. It encompasses more than a hundred species of mammals, about four hundred species of birds, two thousand five hundred species plant and more than ten thousand species of insects. The resplendent quetzal is the primary reason why most tourists frequently visit the Monteverde Cloud Forest Reserve. In fact, the quetzal can be seen during its nesting season which from March to April.
Let's not forget to mention the Manuel Antonio National Park which is another famous destination to witness the spectacular beauty of Costa Rica nature. It is perhaps considered the most popular and visited tourist spot in the country. It was built back in 1972 and started off with an area of 682 hectares that allows it to be the tiniest but most diverse national parks in the country. What's really noteworthy about this park is because it showcases magnificent beaches and especially lush rainforests. Located in the Puntarenas Province along the central coast of Costa Rica, it's considered really accessible by bus or car when you travel to other top tourist destinations namely Jaco. Jaco which is another famous beach in Costa Rica is located only 69 km from the south. The Manuel Antonio Park is also 7 km from Quepos is also a town where tourists receive a wide a selection of hotels and resorts, accommodations and restaurants.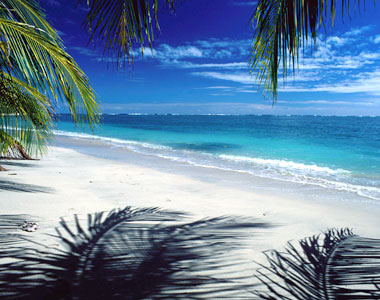 Also one of the best places that depict the Costa Rican nature is the Tortuguero National Park which also features Costa Rican rainforests and is another tourist destination but not really as visited compared to the Manuel Antonio National Park. However, one of its best highlights is the significant turtle nesting site in Costa Rica where the endangered green turtle settles. It is located about fifty miles north of Puerto Limon. It is also interesting to know that more than 22 miles of beach strip from the mouth of the Tortuguero river is considered protected. Extending about 19,000 hectares, it is primarily the nesting site for leatherback sea turtles, hawsbill sea turtles and of course, the loggerhead sea turtles. Other creature you'll see in this park includes jaguars, monkeys, macaws, tapirs, different bird types, reptiles and other mammals.
There's certainly a huge amount of beautiful Costa Rican rainforests that are waiting to be explored and relished once you visit Monteverde Cloud Forest Reserve, the Manuel Antonio National Park and of course, the Tortuguero National Park. Tourists can witness not only the Costa Rica rain forest plethora of living things but also experience thrilling adventures such as the Sky Trek, canyoning, zip lining, horseback riding and so much more!



Where to go Next??? Here is More Cool Stuff You Have to See