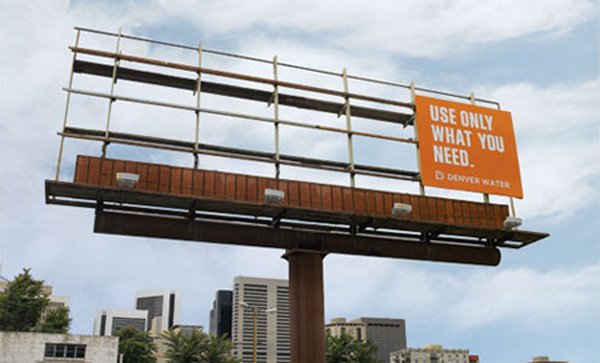 Billboard advertisements are designed to catch a person's attention and create a memorable impression very quickly, leaving the reader thinking about the advertisement after they have driven past it. They have to be readable in a very short time because they are usually read while being passed at high speeds. Thus there are usually only a few words, in large print, and a humorous or arresting image in brilliant color. Some billboard designs spill outside the actual space given to them by the billboard, with parts of figures hanging off the billboard edges or jutting out of the billboard in three dimensions. Here are some a very creative billboards who will catch your attention.
Alien Billboard
A creepy billboard in Ann Arbor, MI.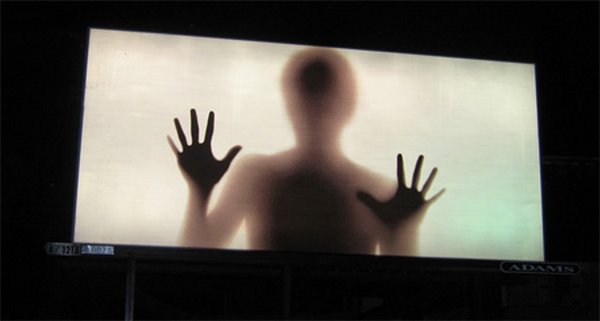 Formula Toothcare Billboard
Formula Toothcare "builds strong teeth."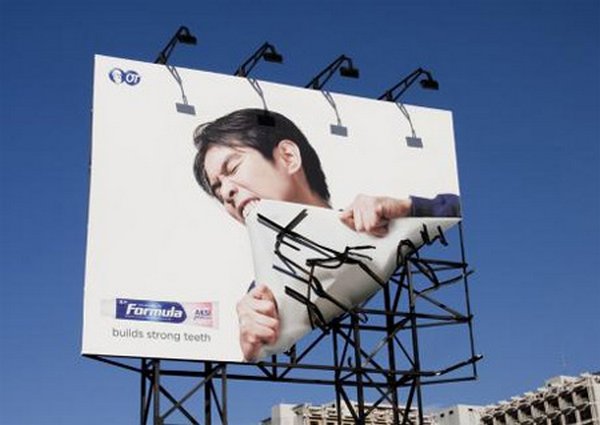 Heineken Billboard
This outdoor campaign from Heineken is an example of how an innovative idea can have a huge impact in a traditional approach.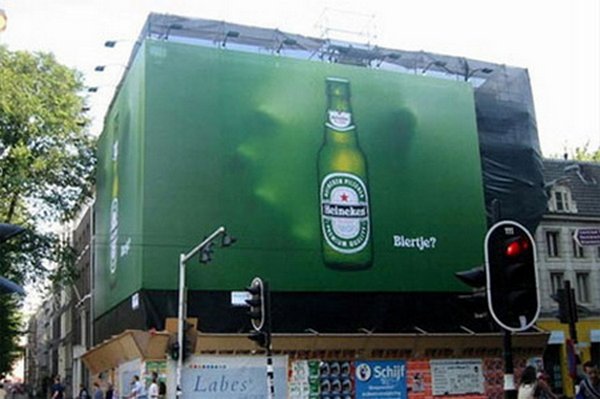 Coops Paint Billboard
Paint drips off three custom banners spread across the north side of the Atlas Building in downtown Columbus Ohio.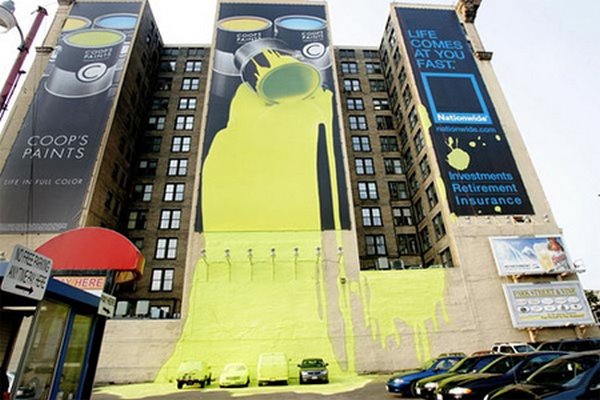 Miele Vacuum Cleaner Billboard
Nice concept billboard from Miami Ad School.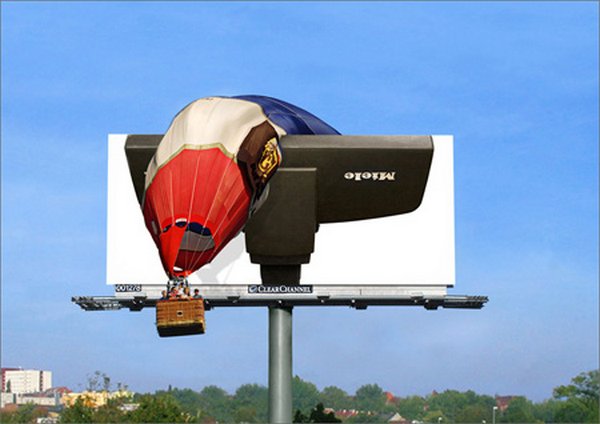 Adidas Billboard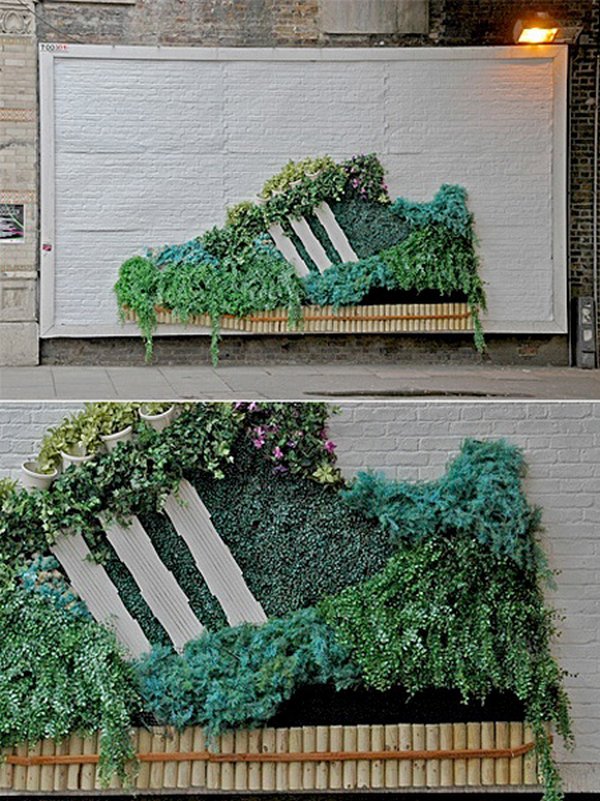 IKEA Billboard
Decorate for the holidays.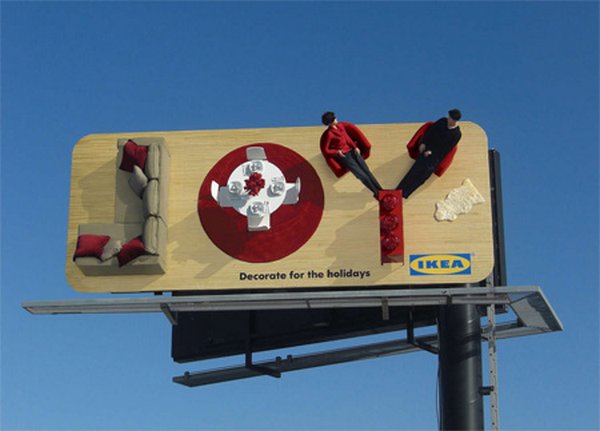 Zhangbei Fitness Billboard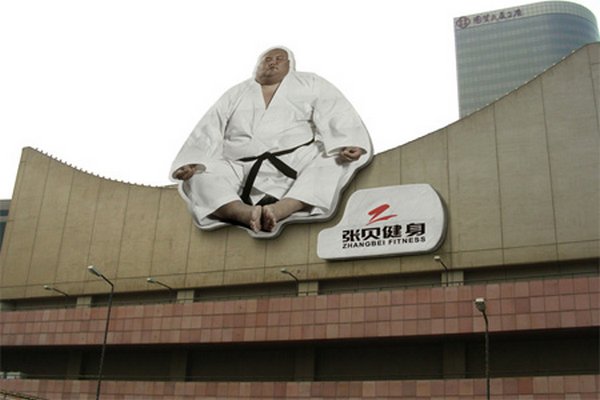 Jumbo Muffins Billboard
This muffin crushing billboard won an "OBIE" award from the Advertising Educational Foundation (AEF).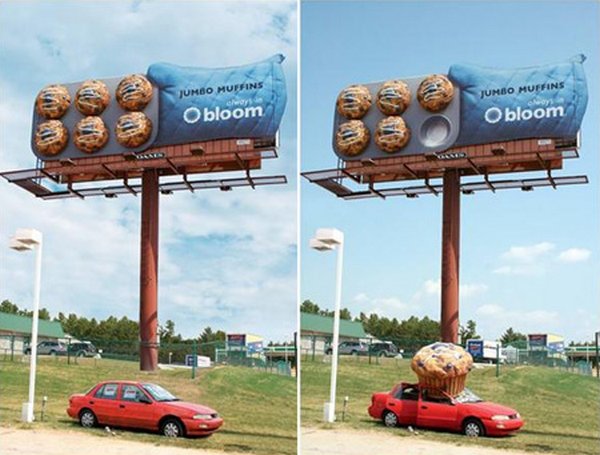 Mini Billboard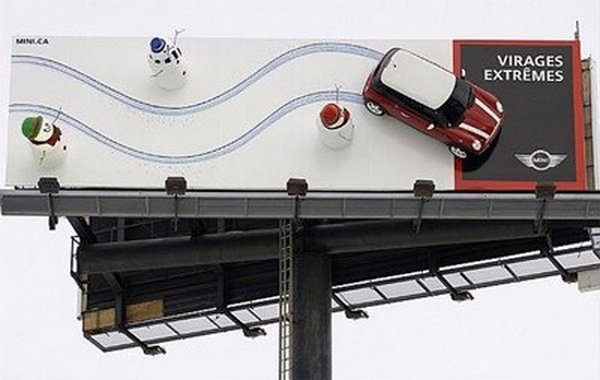 BMW Billboard
"From up here, I can see BMW of Bridgeport"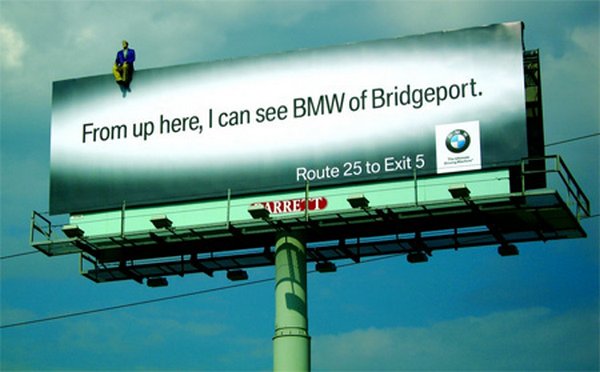 Nestle Billboard
Creative billboard advertisement from Nestle.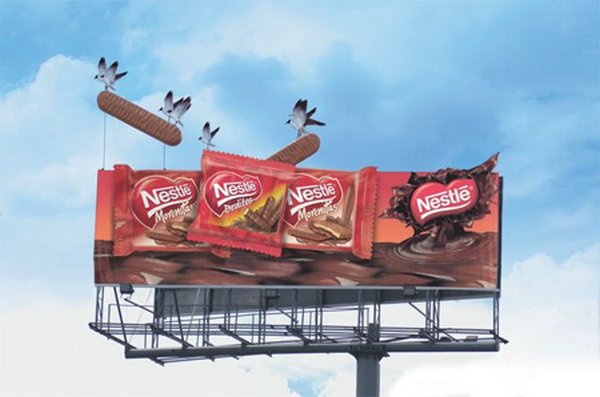 Alpen Gold Billboard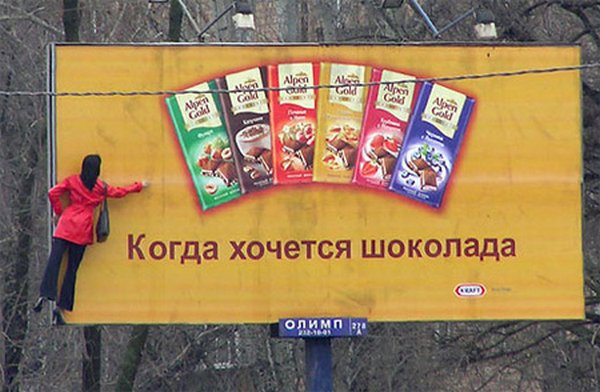 Tide Billboards
To demonstrate the long-lasting whiteness of Tide detergent, billboards covered in cotton with self cleaning effect were placed on a really busy road. After a few weeks, they became more and more polluted and clean clothes were revealed.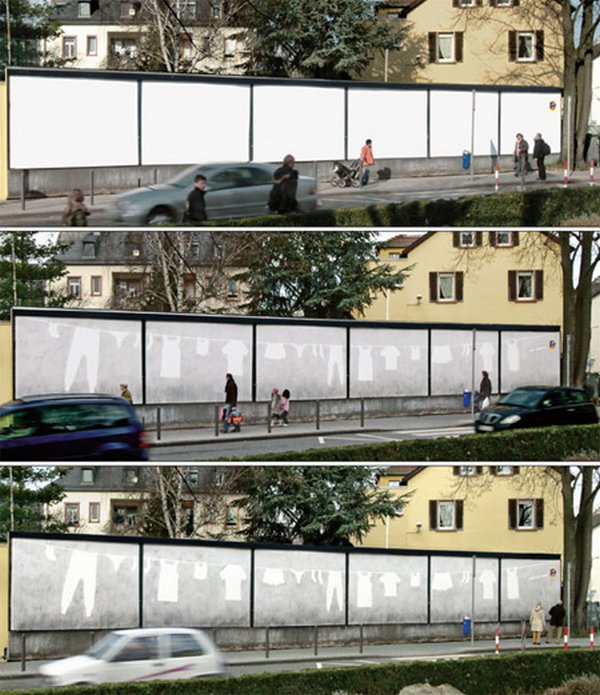 Floralp Butter Billboard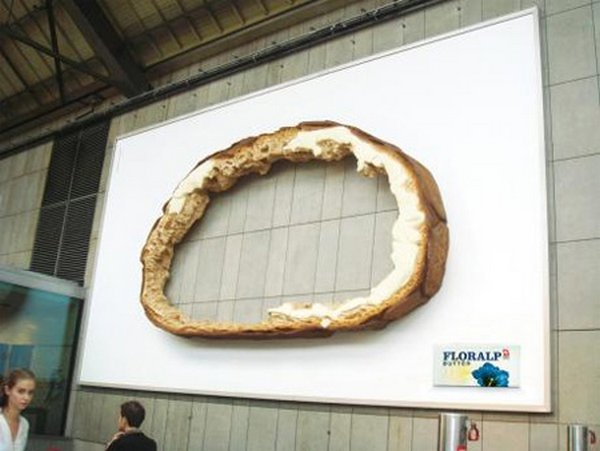 Slingshot Billboard
"The Back Seat's No Safer. Belt Up"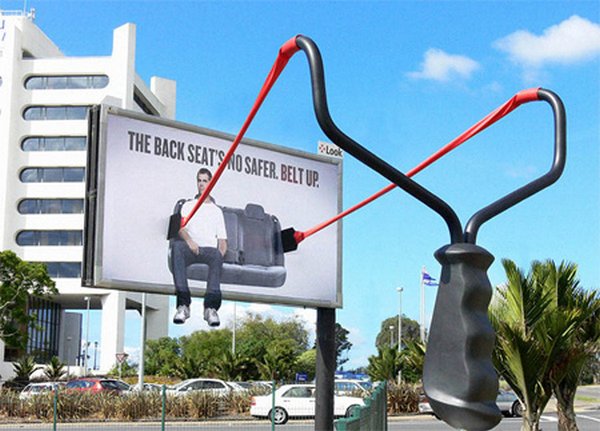 Mars Billboard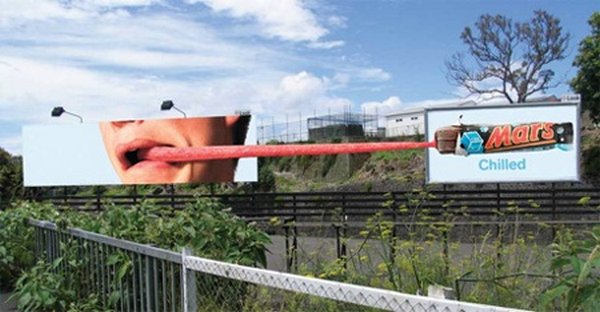 Nike Billboard
Creative "transparent" billboard by Nike.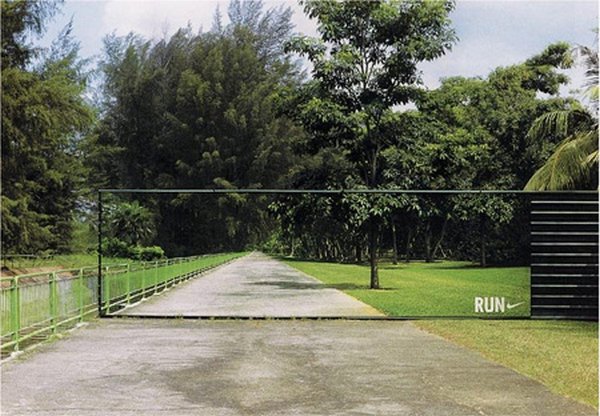 Where to go Next??? Here is More Cool Stuff You Have to See