If you are adventurous and love to travel, especially to explore under-explored regions, then you already traveled a lot and seen a lot certainly. But I believe that you just haven't seen the wonders of the world, that we have now prepared. Our planet is truly a wonderful place to live. We should be maintained with, as possible as we can. Look at the next 15 Geological  Wonders and love your planet!
1.Danxia Landform (China)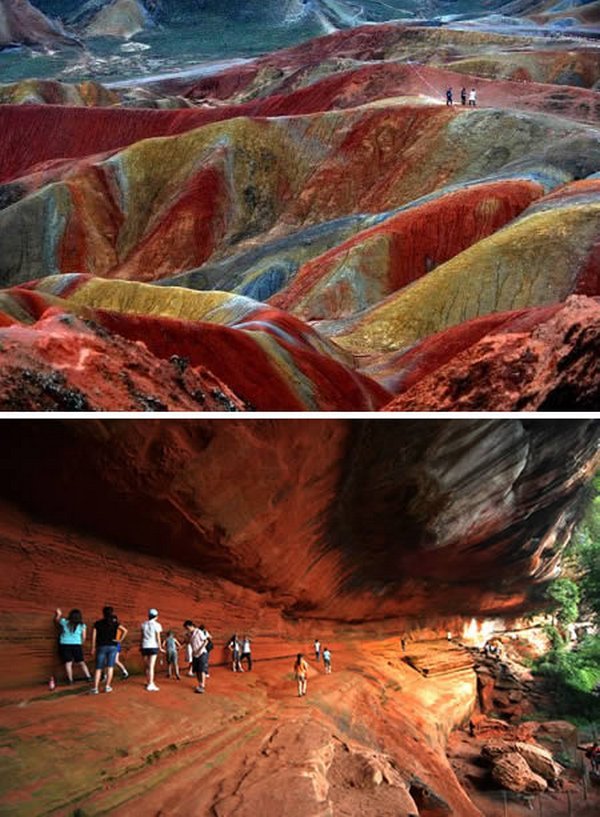 This unique geological phenomenon, known as a 'Danxia Landform', can be seen in several places in China. This example is located in Zhangye, Gansu Province. Danxia, which means "rosy cloud", is a special landform formed from reddish sandstone that has been eroded over time into a series of mountains surrounded by curvaceous cliffs and many unusual rock formations.
2.Great Blue Hole (Belize)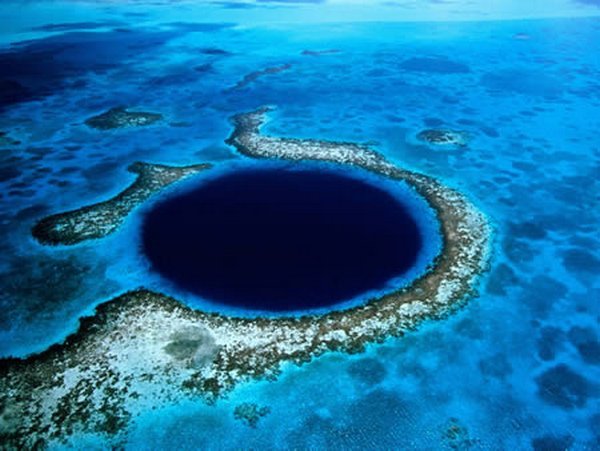 Part of the Lighthouse Reef System, The Great Blue Hole lies approximately 60 miles off the mainland out of Belize City. A large, almost perfectly circular hole approximately one quarter of a mile (0.4 km) across, it's one of the most astounding dive sites to be found anywhere on earth. Inside this hole, the water is 480 feet (145 m) deep and it is the depth of water which gives the deep blue color that causes such structures throughout the world to be known as "blue holes."
3.Fly Geyser (Nevada, US)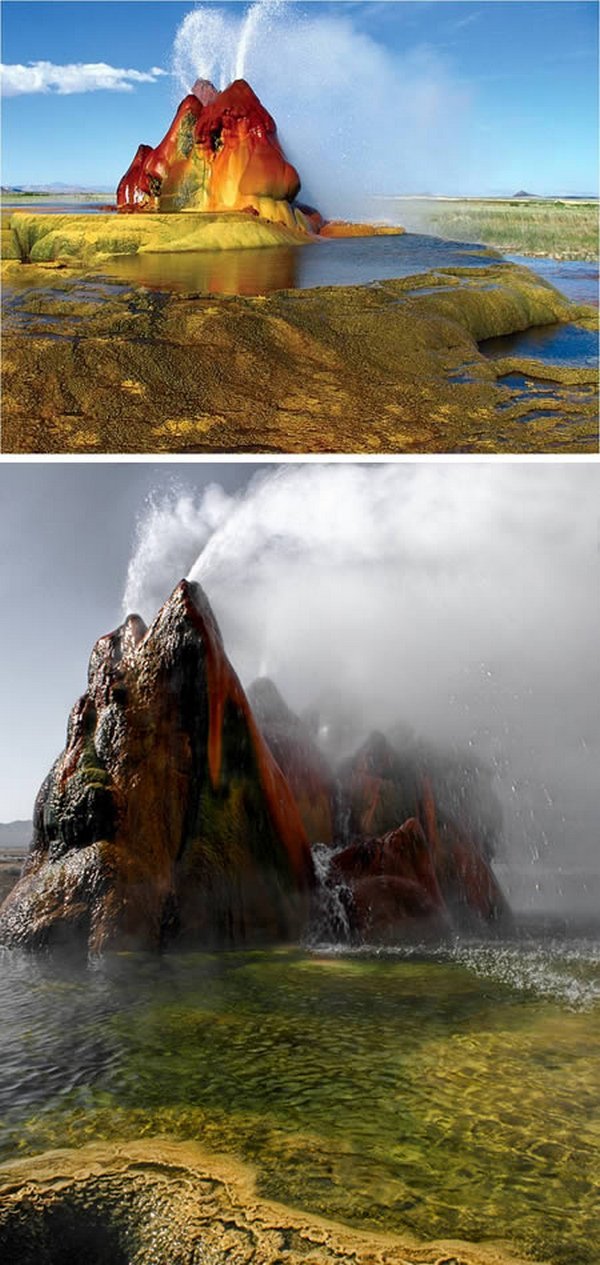 These look as if they were taken on another planet, or at least on the set of a new and very expensive science fiction movie. Yet these pictures are of the Fly Geyser which is very much of planet earth (Nevada, US to be exact). The geyser can be found in Hualapai Valley near Gerlach. It is a little seen phenomenon as the land upon which it sits is private. It can be seen from State Road 34 but unless you have permission the view from a distance is all you should attempt. Back in 1916 the owners of the place were looking for water in the hope of creating rich farmland in this desert area of the state. They came across water, yes, and the well worked for decades. However, the drill that was driven down a shaft hit a geothermal pocket of water and the result was a geyser.
4.Pamukkale (Turkey)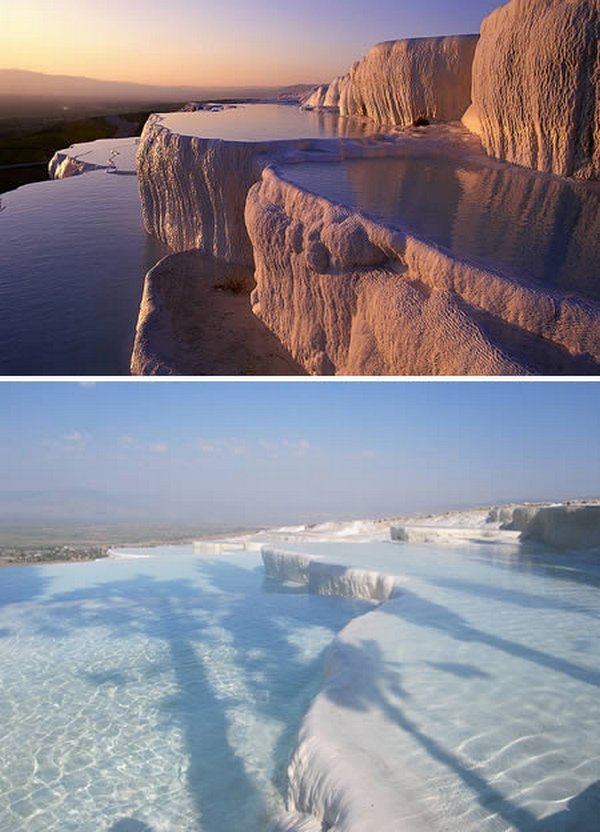 In Turkish the name literally means Cotton Castle and it is easy to see why it was given that name. Yet this geological wonder is also the site of the ancient city of Hierapolis and over the centuries the two have seemed to come together, almost merged into one. In fact some of the old tombs in the city's necropolis have become part of landscape. The site itself is a series of travertines and hot springs. The travertines here have a concentric appearance and are almost sheer white giving the area an ethereal appearance. The hot springs precipitate calcium carbonate at their mouths and produce the strange almost organic looking structures.
5.Enchanted Well – Chapada Diamantina National Park (Brazil)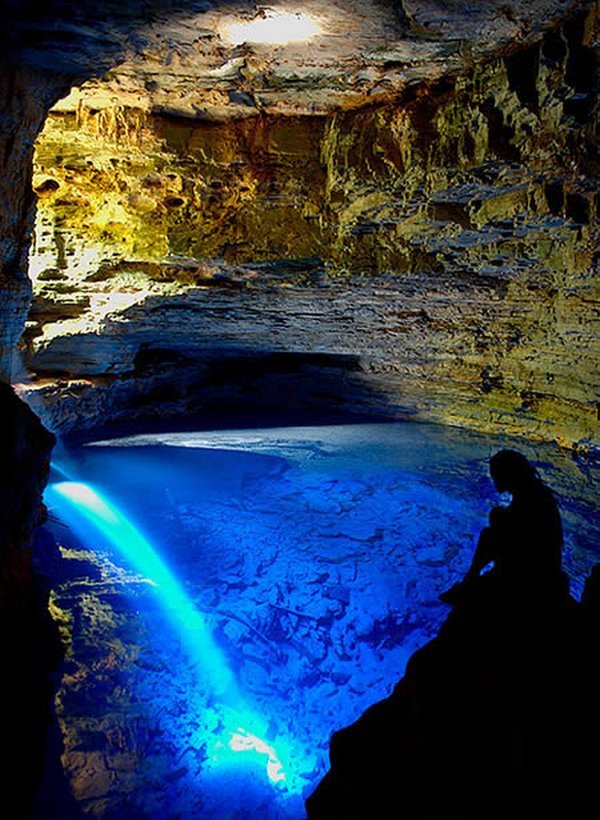 Poço Encantado, or Enchanted Well, is located in the Chapada Diamantina National Park in Bahia state, approximately 400 kilometres inland from Salvador, the capital city of Bahia. This giant sunken pool is 120 feet deep and the water is so transparent the rocks and ancient tree trunks are visible on the bottom. When the sun is just right, light comes through a crevice and creates a blue reflection on the water. Access to this pond is highly controlled for environmental protection of its rare and delicate ecosystem.
6.The Wave (between Arizona and Utah – USA)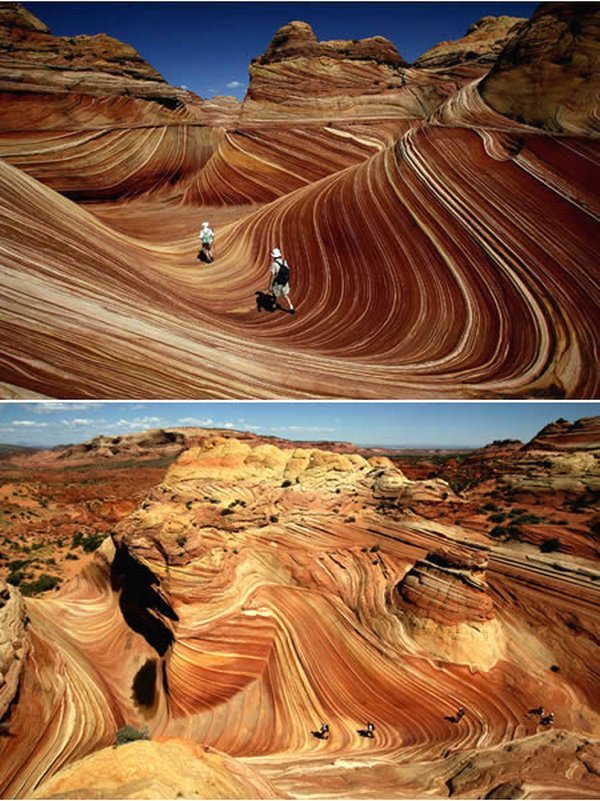 A red-rock stunner on the border of Arizona and Utah, The Wave is made of 190-million-year-old sand dunes that have turned to rock. This little-known formation is accessible only on foot via a three-mile hike and highly regulated.
7.Antelope Canyon (Arizona – USA)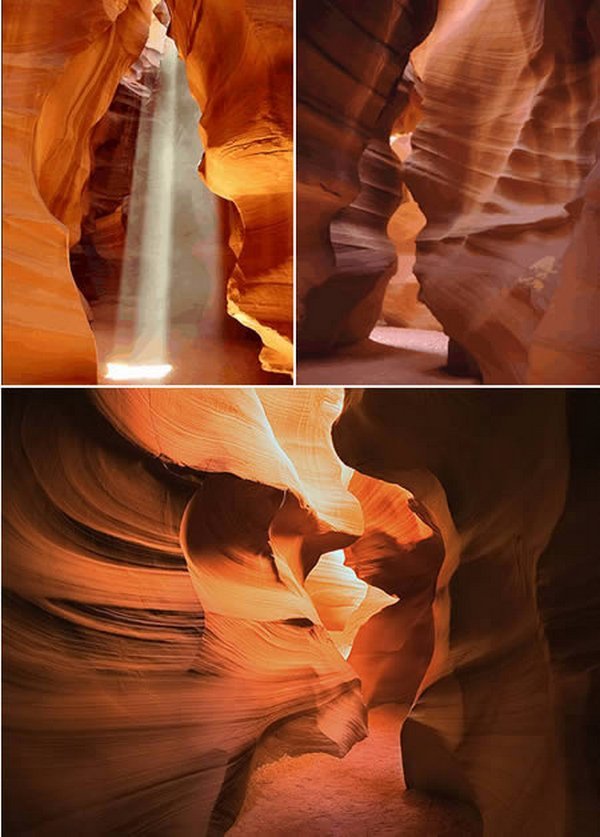 The most visited and photographed slot canyon in the American Southwest, the Antelope Canyon is located on Navajo land near Page, Arizona. It includes two separate, photogenic slot canyon sections, referred to individually as Upper Antelope Canyon –or "The Crack"– and Lower Antelope Canyon –or "The Corkscrew." The Navajo name for Upper Antelope Canyon is Tse' bighanilini, which means "the place where water runs through rocks." Lower Antelope Canyon is Hasdestwazi, or "spiral rock arches." Both are located within the LeChee Chapter of the Navajo Nation.



Where to go Next??? Here is More Cool Stuff You Have to See